2022 Florida Citrus Hall of Fame Inductees
George F. Hamner, Jr., of Vero Beach, Fla., is the 200th member inducted to the Florida Citrus Hall of Fame in the fall of 2022, along with the posthumous inductions of A. Tillis Edwards, Jr. and Edward A. Taylor, both formerly of Lakeland, Fla. All three were honored at the luncheon on Friday, October 14th, 2022.
Get To Know The Inductees
Postcard Project
While postcards were originally intended to serve as souvenirs and keepsakes, now postcards help depict our history. The collection includes postcards from the early 1900s through 1960s. This collection also chronicles the arrival of the railroad in Florida, packing houses, fruit stands, and how development has impacted the citrus community throughout the past century.
Crate Labels
The Citrus Crate Label Collection at Florida Southern College contains digitized labels from the Florida Citrus Hall of Fame and other sources. Used primarily in the 1920s-1950s, these colorful labels were both artistic and useful as a tool in the citrus industry. View these colorful, creative and useful marketing pieces. They welcome new label submissions.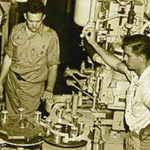 Citrus Photo Library
With Florida Southern College located since 1922 on the site of a former orange grove, the connection to the citrus industry has provided a strong presence on campus. The relationship was further strengthened with the formation of the FSC Citrus Institute in 1947, which provided training and education to future leaders in the field.